29.8.-5.9.1999 Samos, Greek
Hotel: Olymia in Phytagorion
We went here to Samos for 1 week. Relaxing of the troubles and the stressful live in Switzerland. From here we did also a day trip to Ephesus, a famous ancient city of the Romans. I was here in Samos already one time in 1992.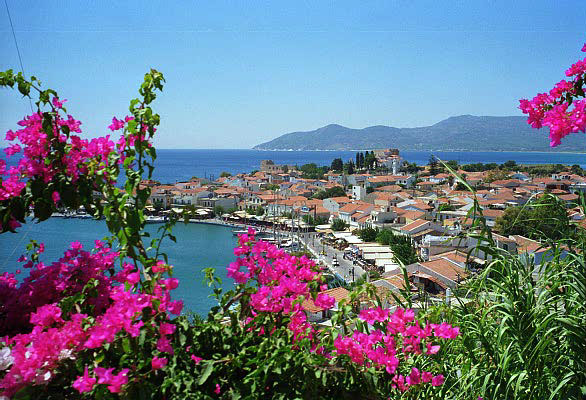 View onto Phytagorio, a pictoresque village on the island of Samos, Greek. Home of mathematician Phytagoras.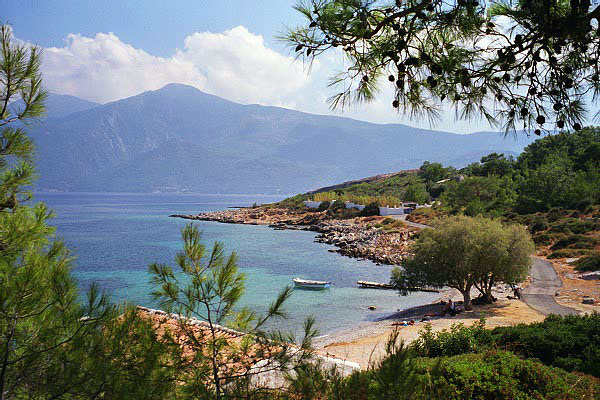 A lonesome beach on the eastern part of Samos, in the background is already Turky.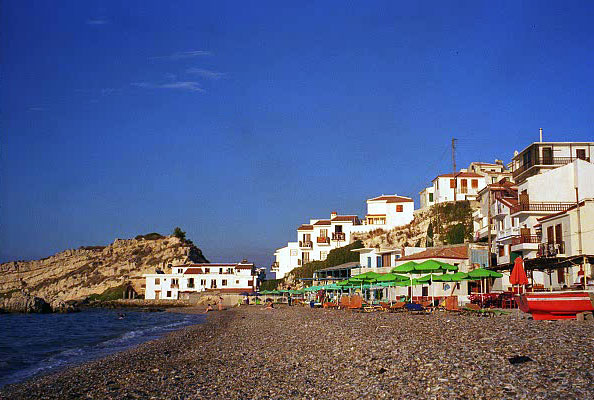 Kokkari, a nice fisher village in the northern part of Samos.